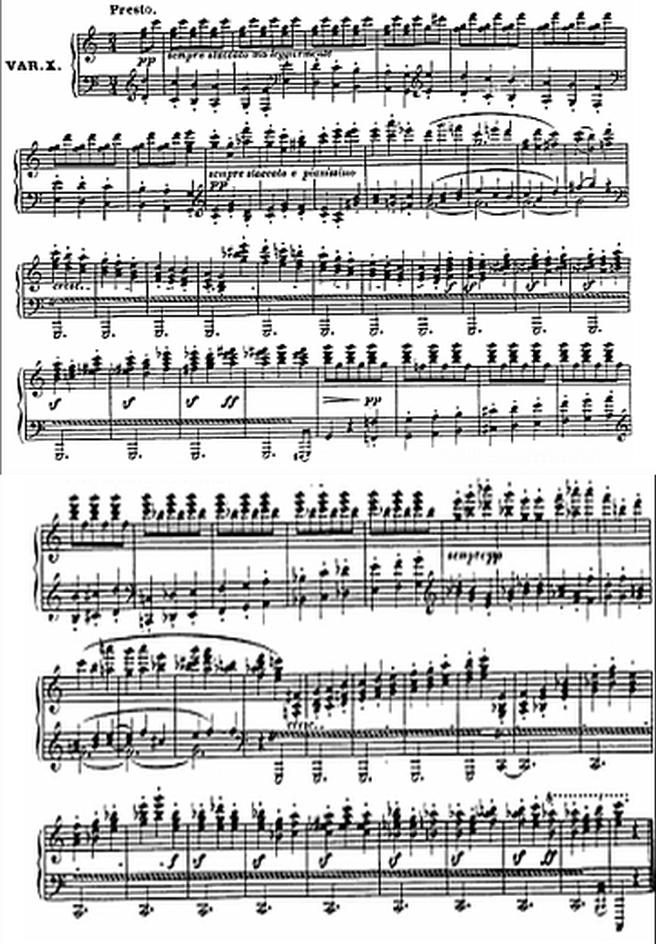 Whirling Dervish
Kinderman writes that this has "traditionally been regarded as the end of the first section of the Diabelli Variations". This is understandable as it certainly represents an emotional pinnacle in the set. But at the same time it acts as a sort of palette cleanser between the ridiculous and the sublime variations that precede and follow it.
The descending octaves describe the falling 4ths and 5ths from the theme and the tremolos and trills lend it a frenzied urgency that continues to build right up to the end when it suddenly crashes against the brick wall of a C major chord separated from the low C – the lowest key on contemporary pianos – by six octaves.
This variation is highly reminiscent of the finale from the Sonata Op. 2 No. 3, also in C major. Was this a conscious self-quote?