New hammers before and after boring, tapering, shaping and cutting to length.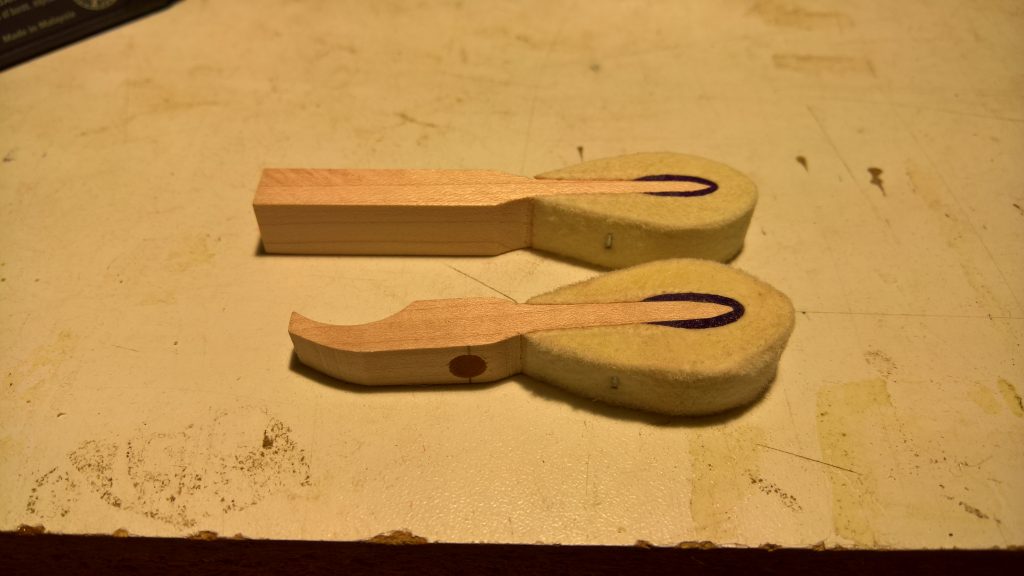 Tubular action frame bead blasted and new repetitions, hammershanks installed.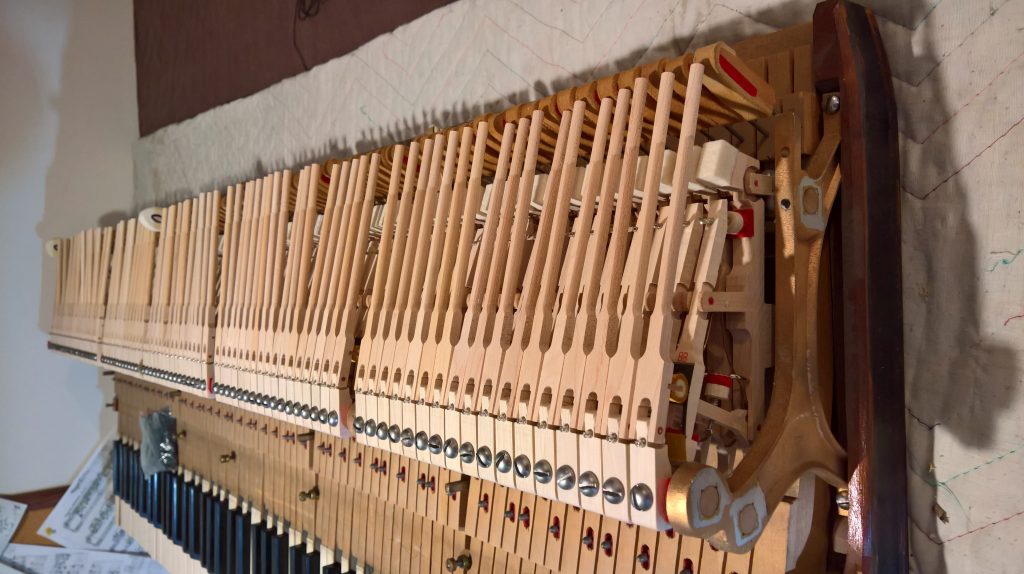 Building the new damper back action – marking out the new tray.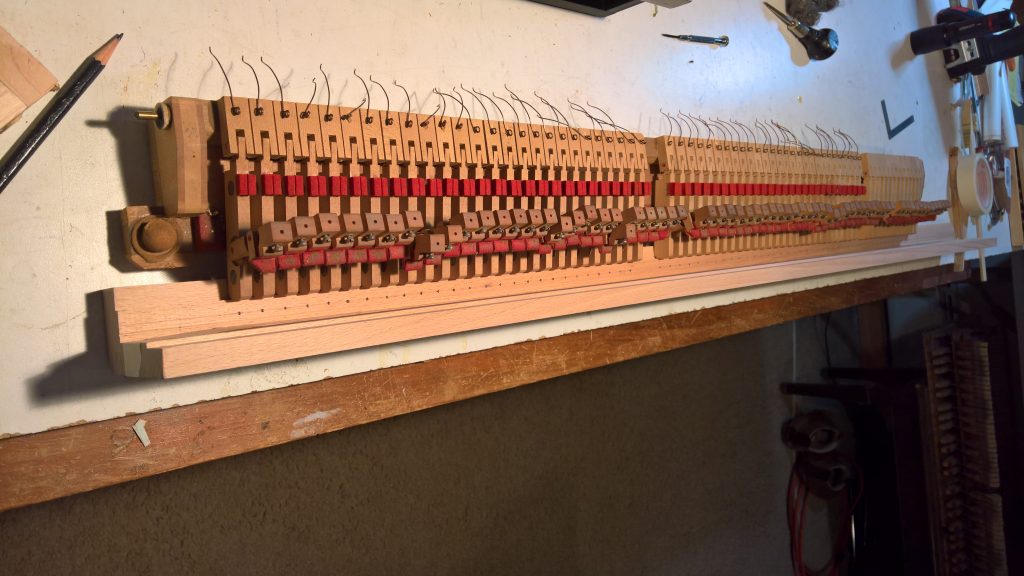 Drilled for underlever flange screws and sostenuto clearance cut.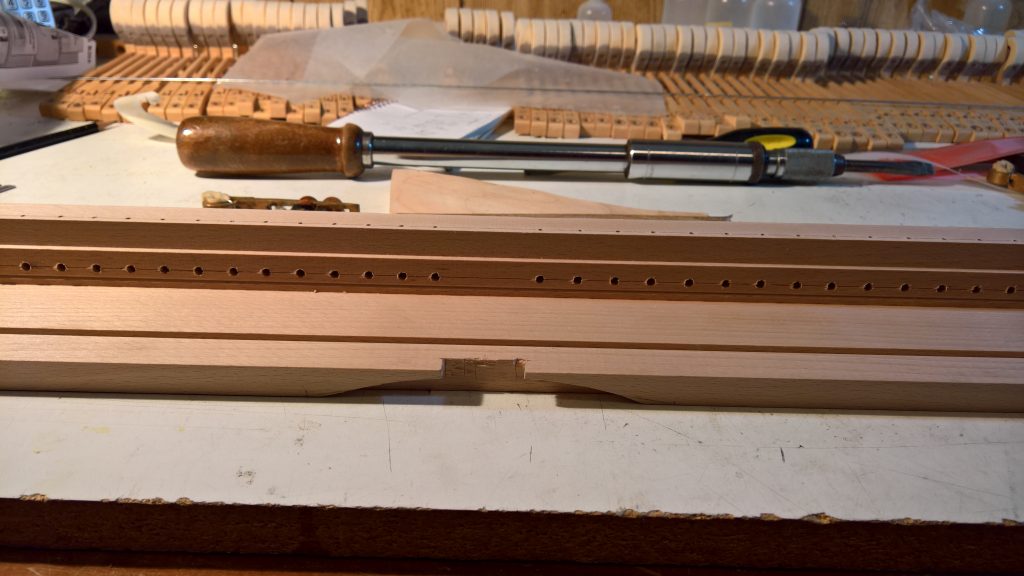 Tray cut to length and lifter felt installed.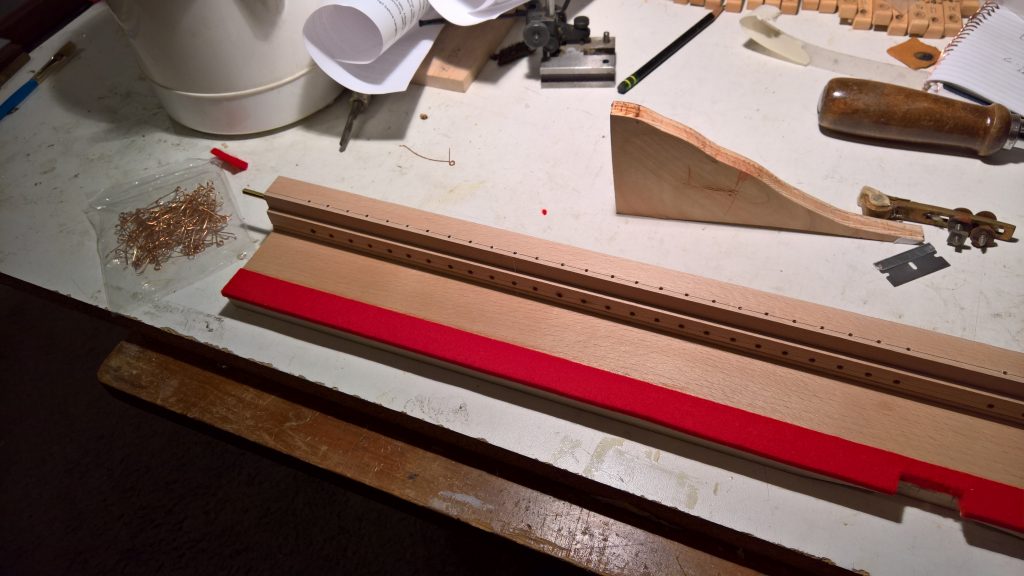 Installing the new underlevers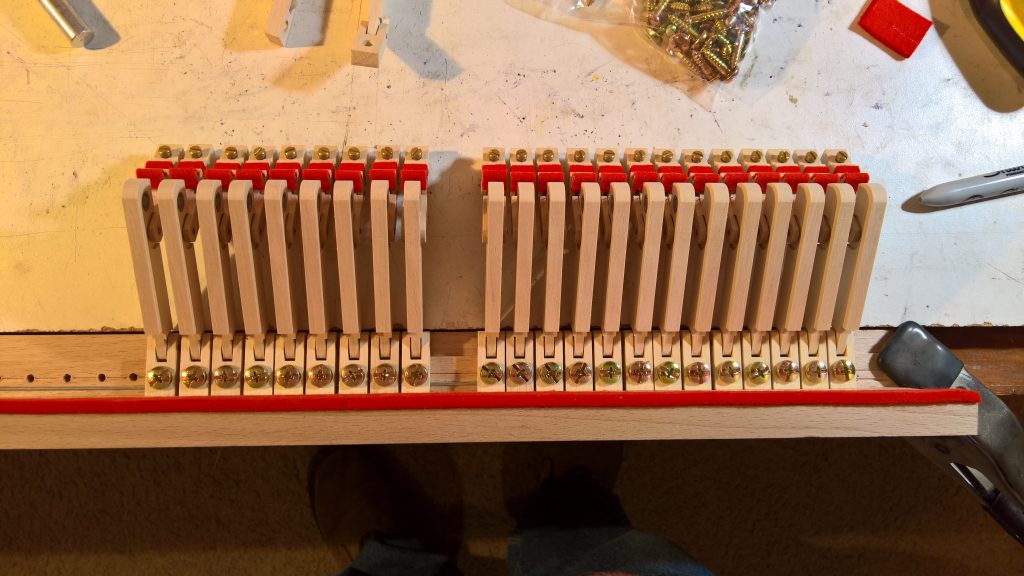 Old and new back actions. Still need to install helper springs and bass/treble pivot pins.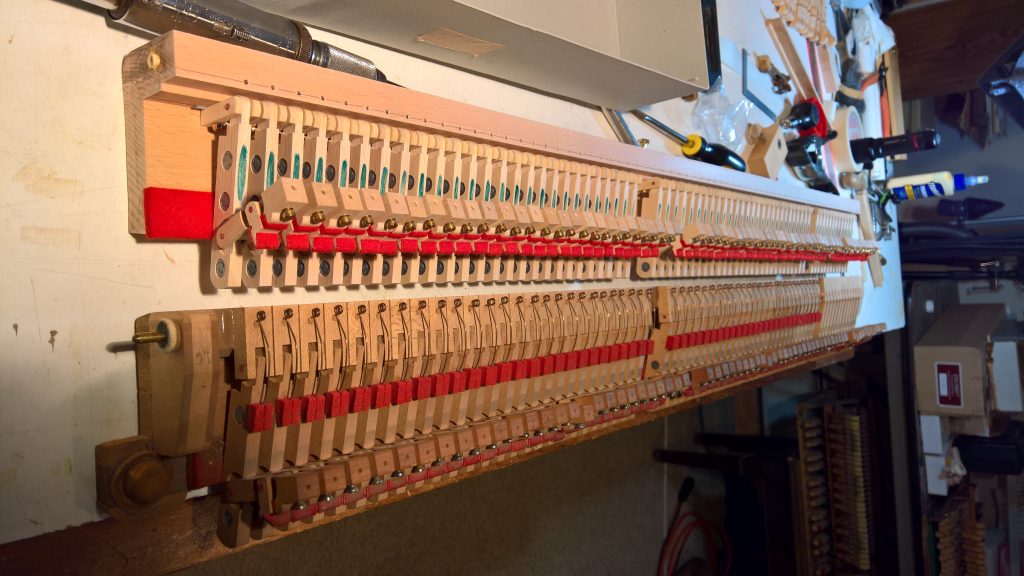 Replacing the keypins. The brass tool with wooden handle grabs the base of the old pin and extracts it without enlarging the hole. Here, the front rail pins have been removed and I'm working on the balance rail pins.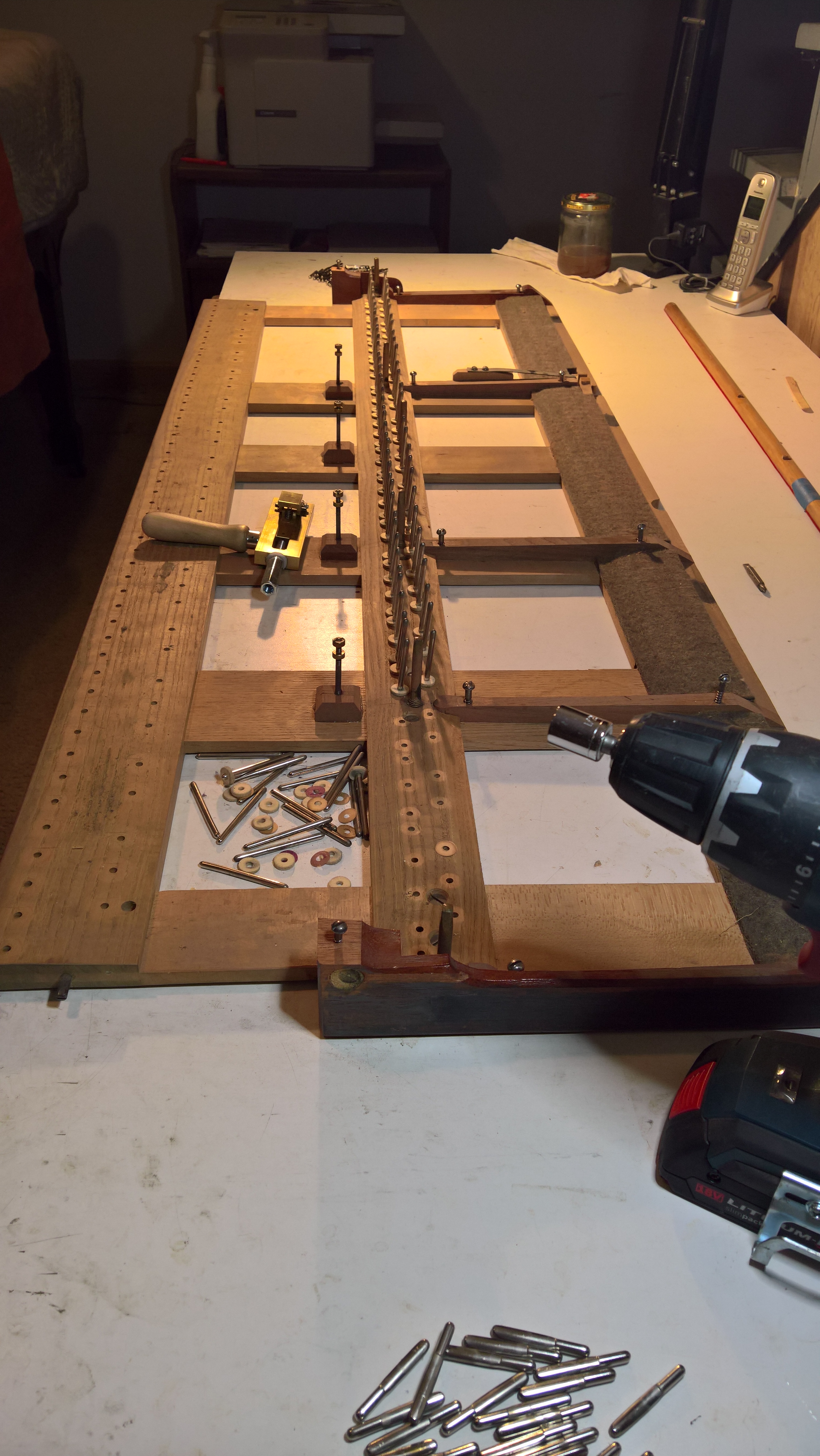 Pressing in the new front rail pins.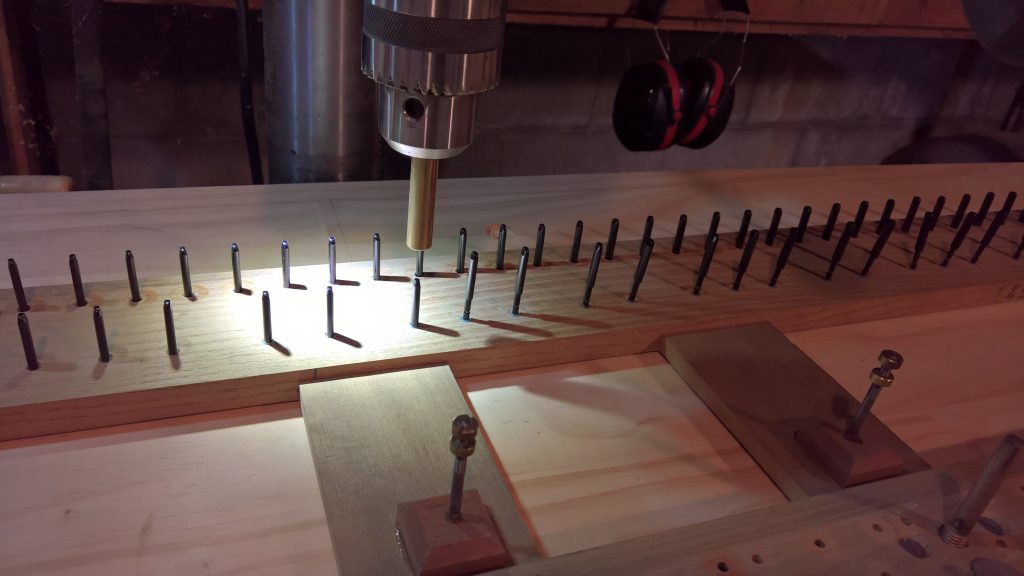 New keypins installed with cloth punchings. New backrail cloth being glued down.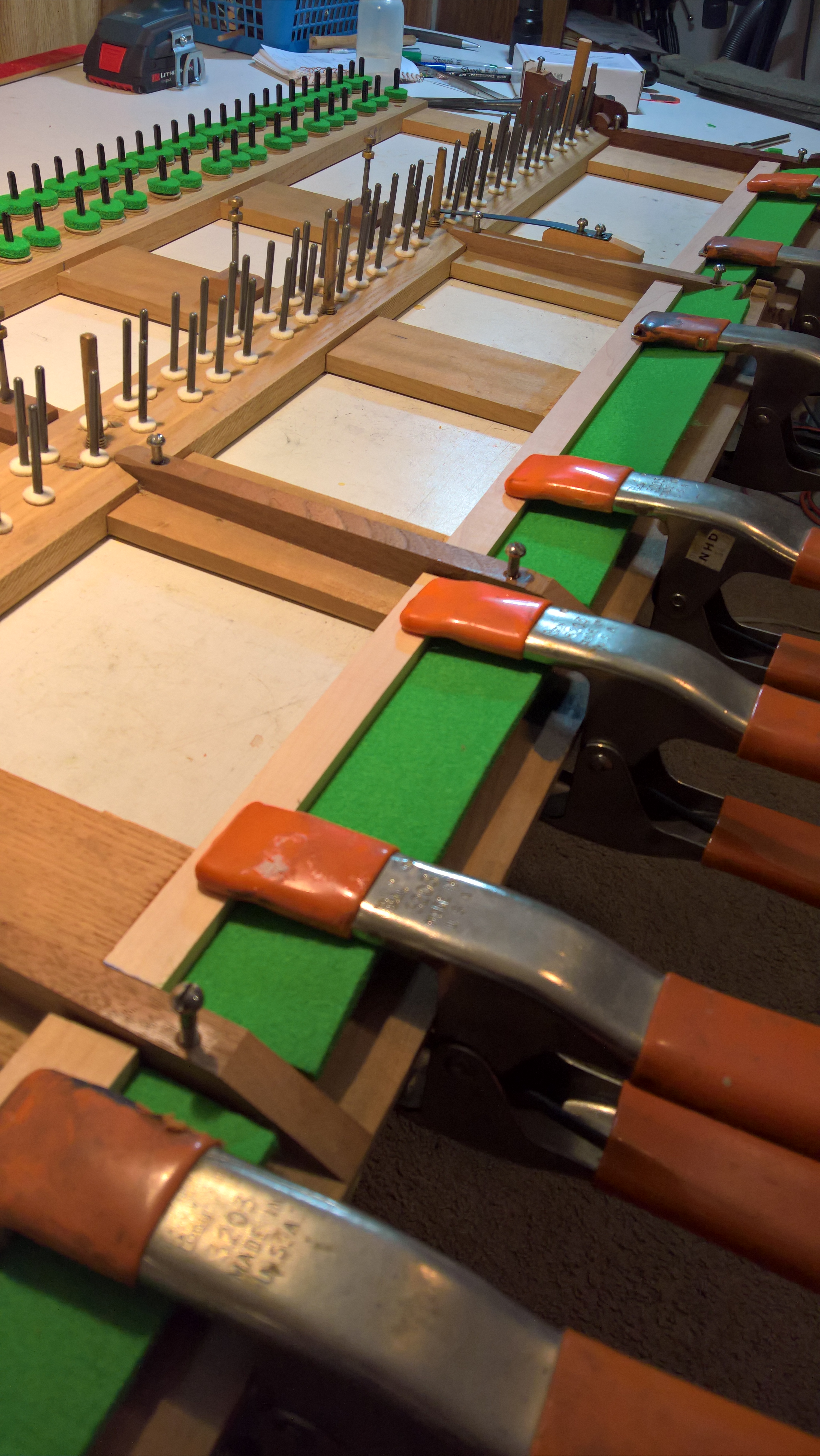 Keyframe before/after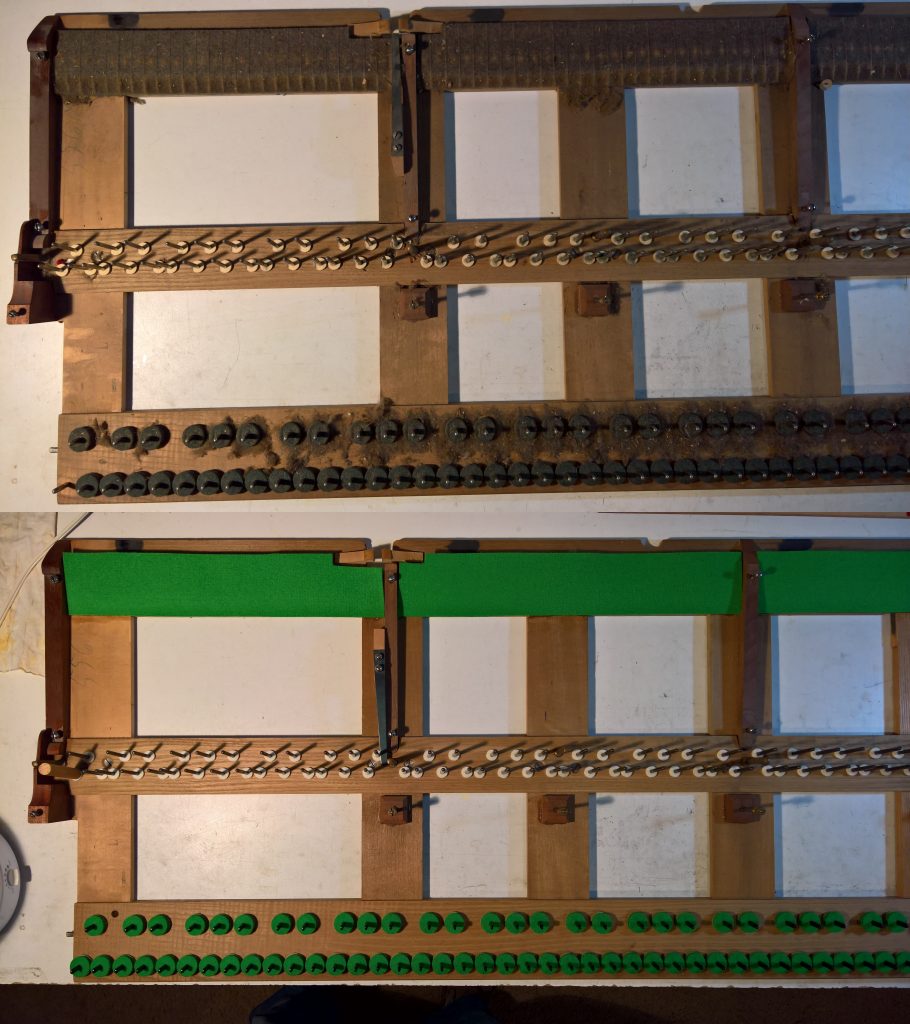 Old and new capstans. The green tarnish on the brass is evident, as is the rough surface. The anodized aluminum is also lighter.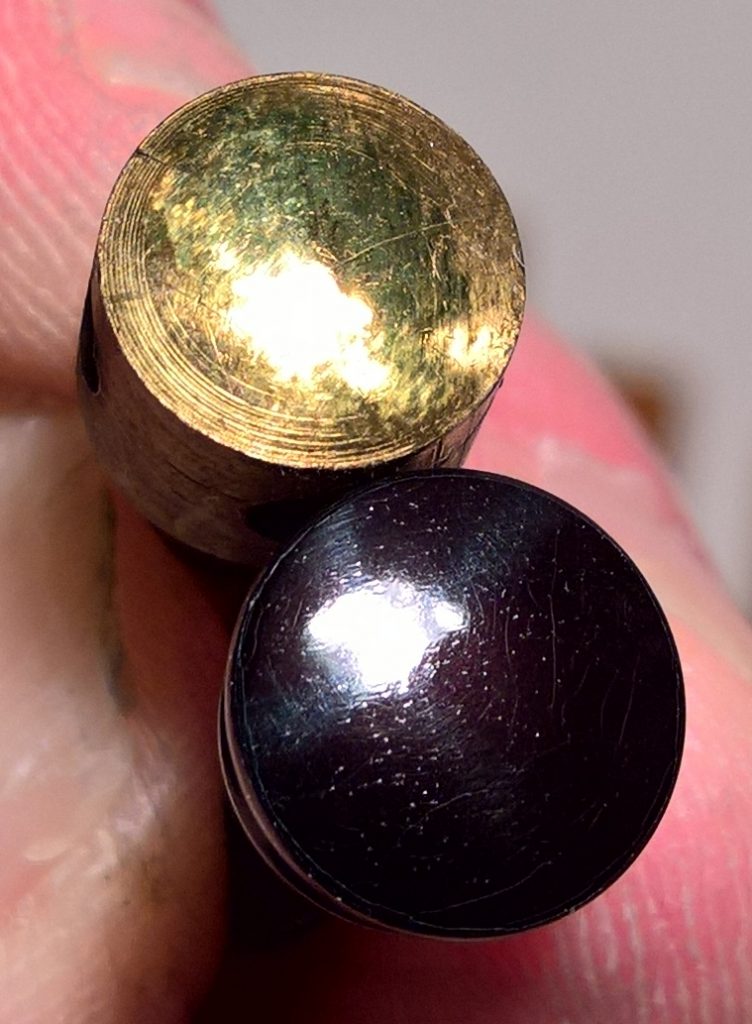 New key end felts being installed. The new capstans are visible at the top of the image.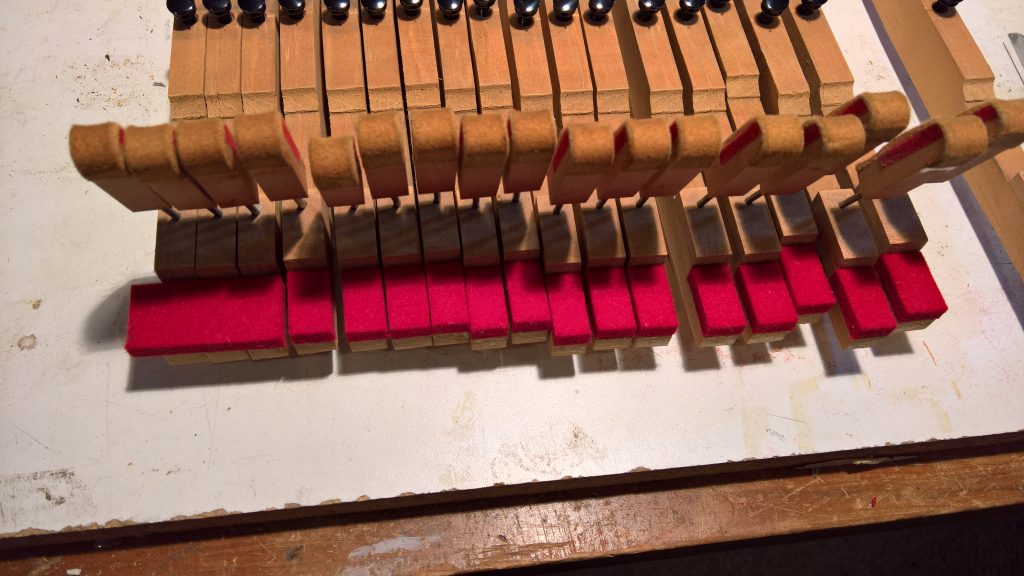 Rebushed keys being reinstalled.  The new balance rail pins are about .002″ larger than the originals, so the balance holes in the keys have to be carefully eased for a tight but free fit. The key leads have also been removed and the holes filled. Later the keys will be weighed off with new leads to match the new hammers.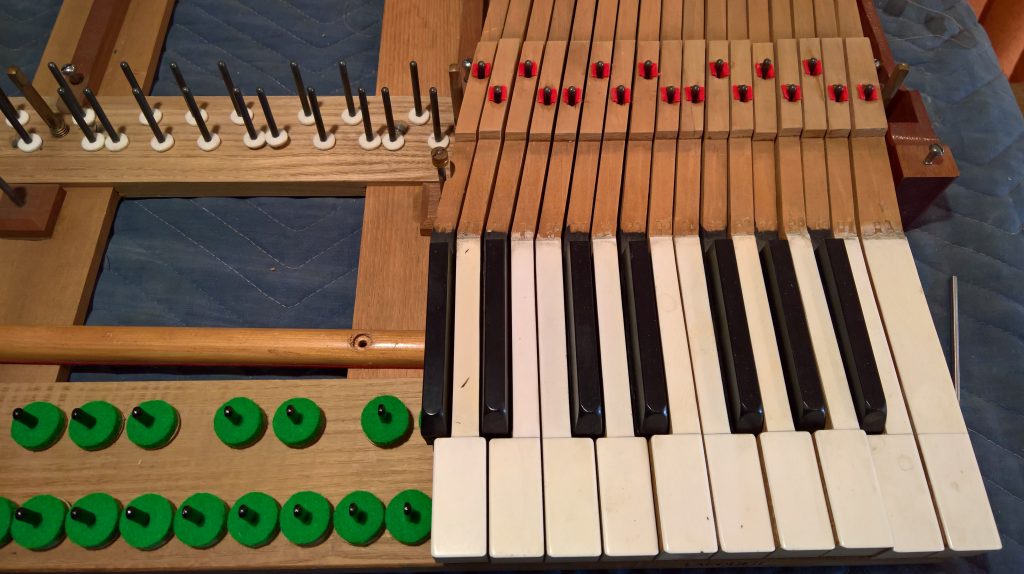 Installing new backchecks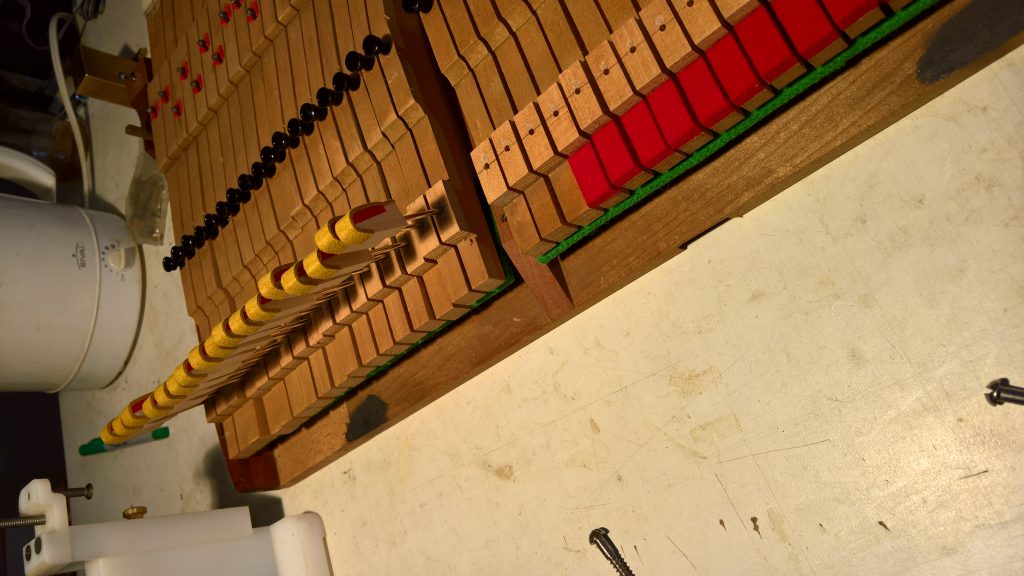 Recapping damper guiderails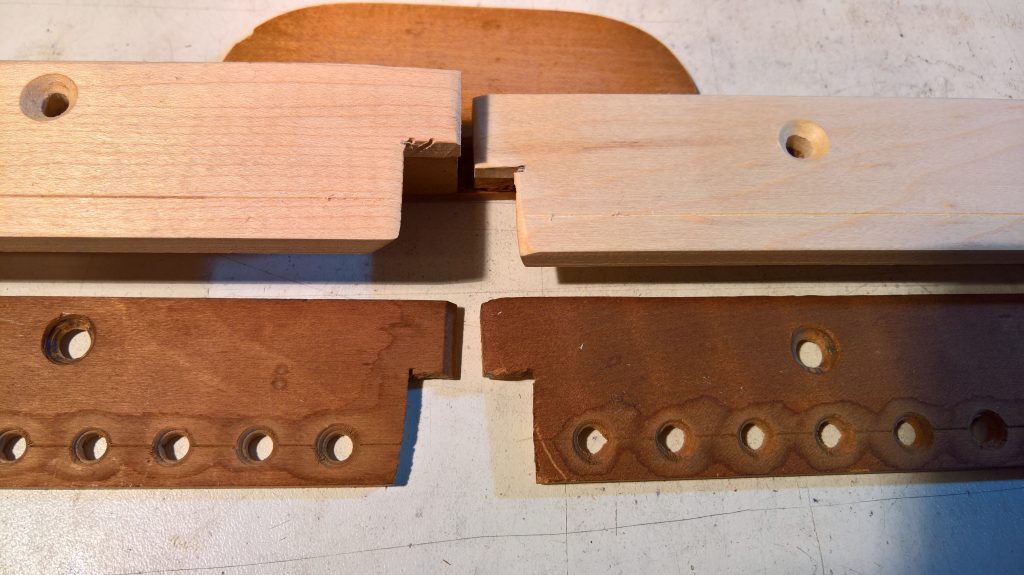 Marking new damper guiderails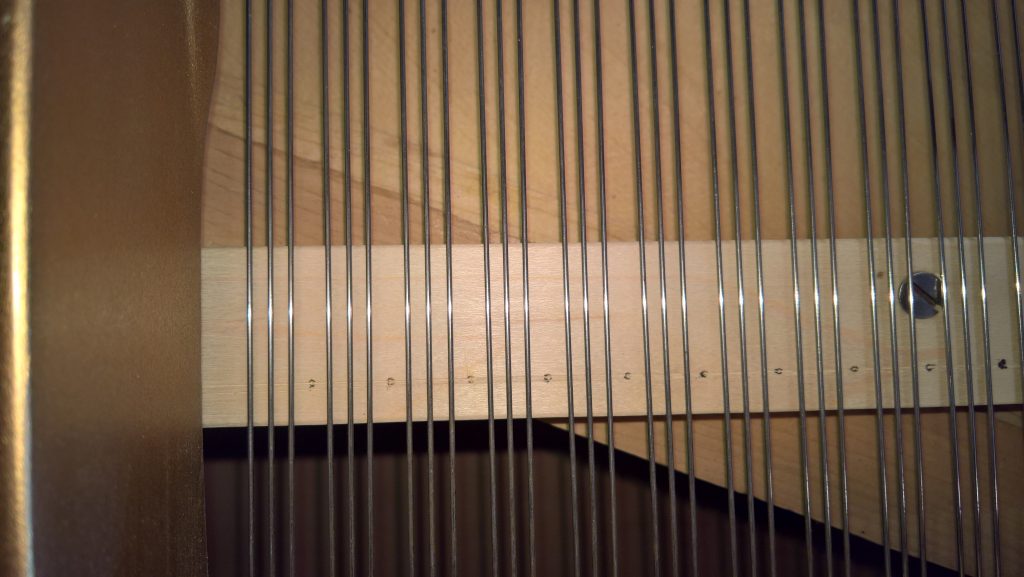 New guiderails drilled & chamfered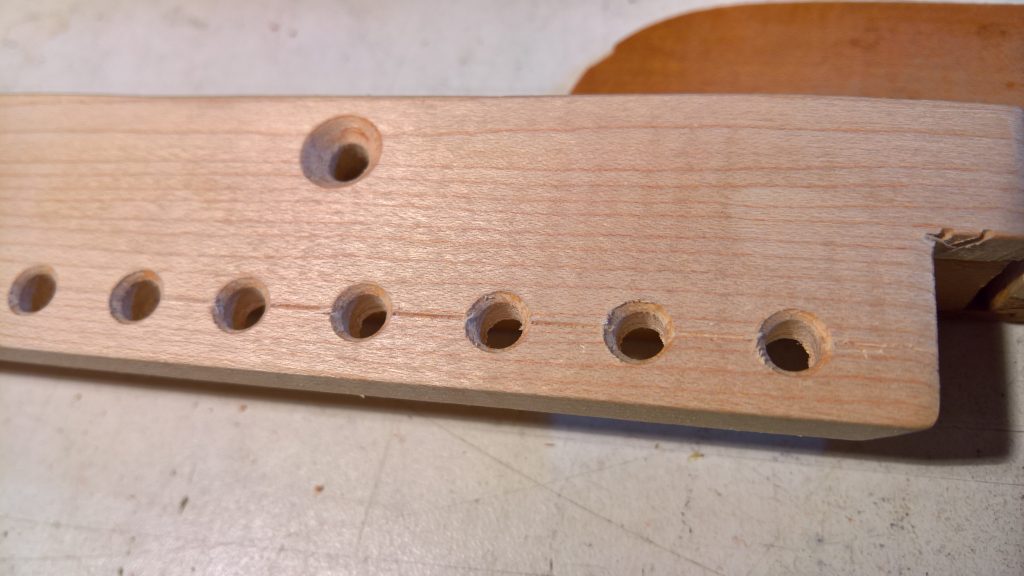 New guiderails installed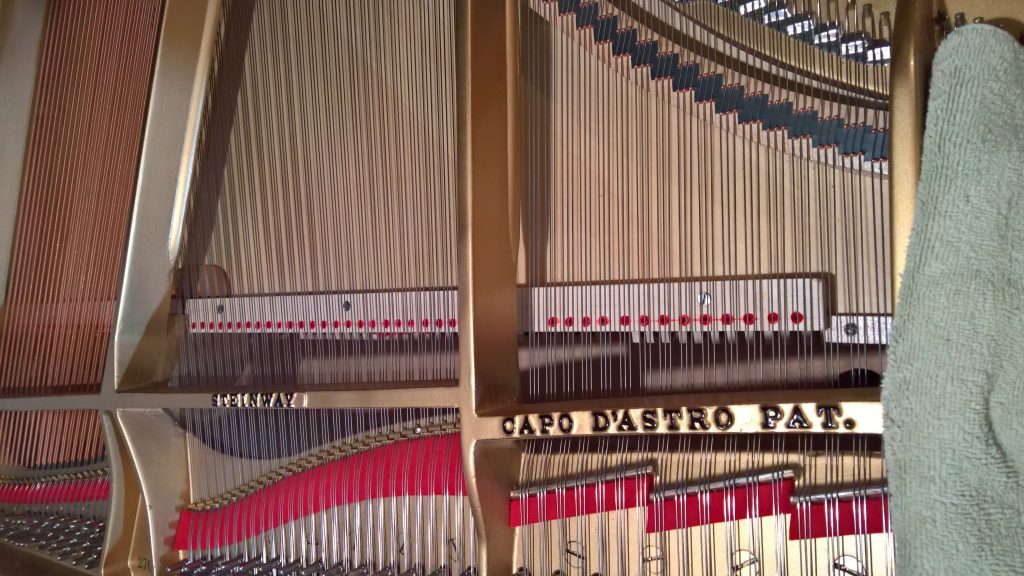 New and old damper head & wire
Using a mirror to install new dampers
Installing tenor dampers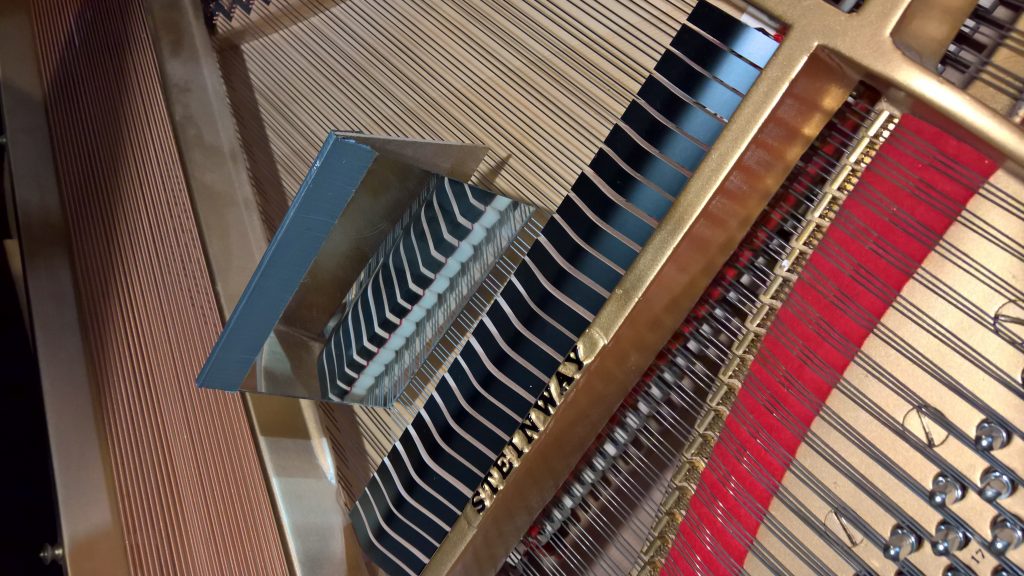 Finishing bass damper installation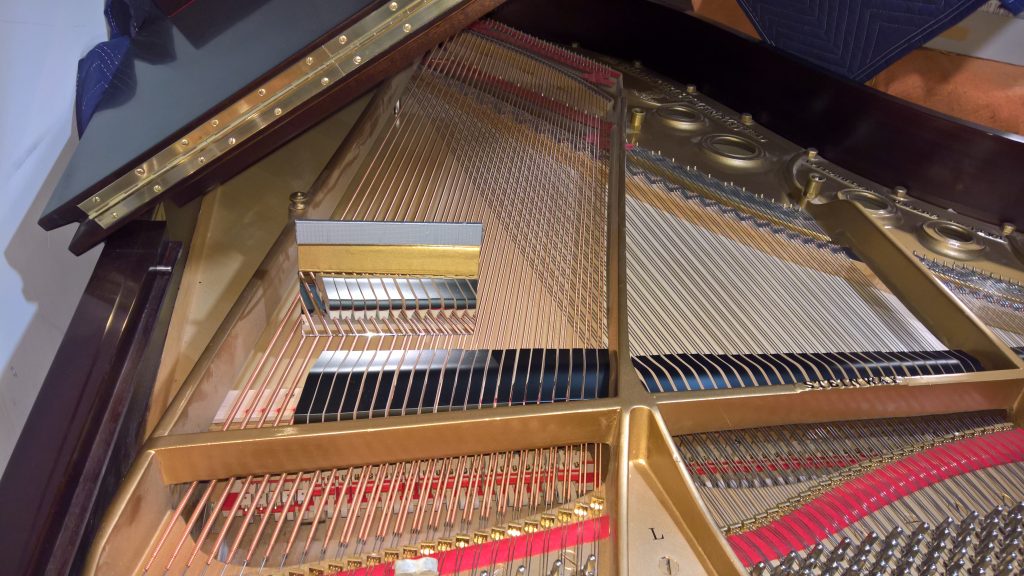 Rebuilding the pedal lyre – replacing pedal pivot bushings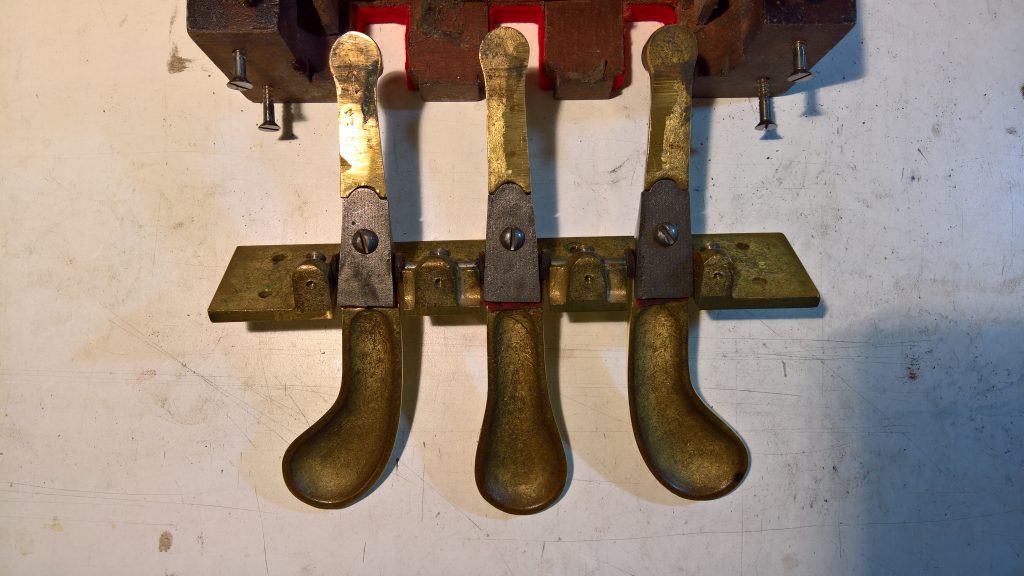 Not much left of the original cloth bushings – that for the sustain pedal has been completely abraded away
Pedal pivot rod has been polished and the cloth bushings replaced with current NY factory nylon bushing sleeves and new leather spacing washers.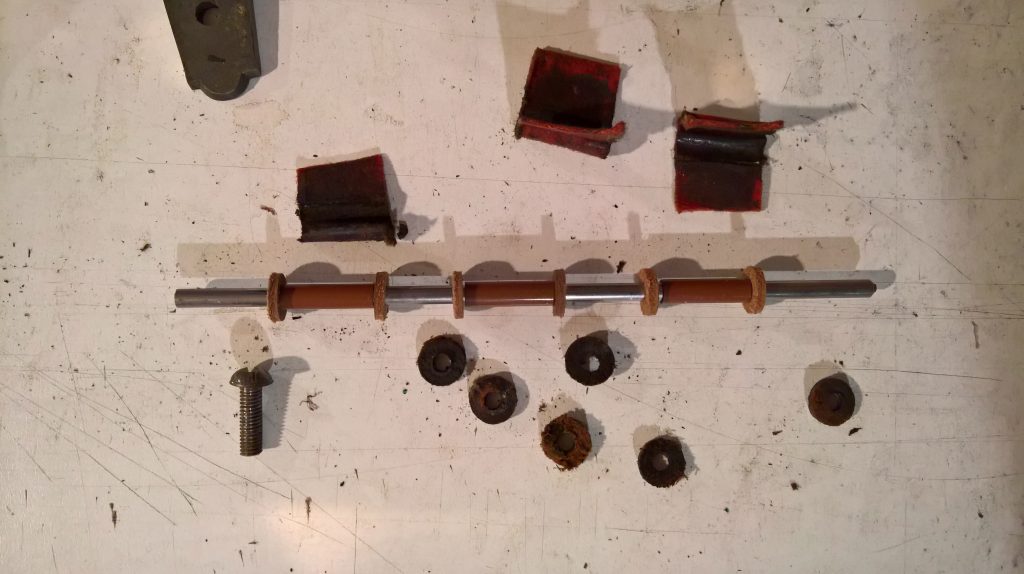 Pedal pivot reassembled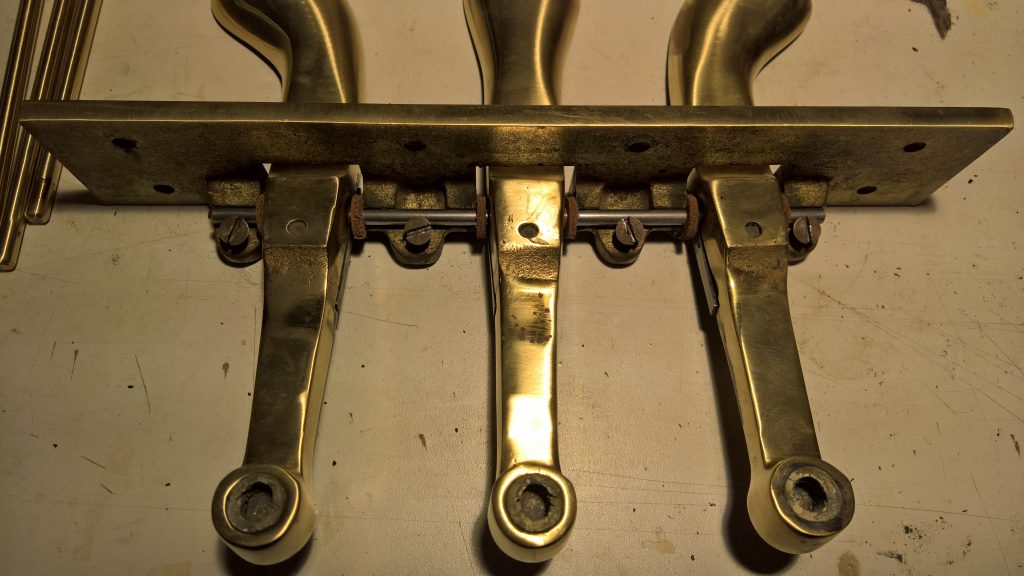 New "Raviolis" The rear of the pedals land on these bumpers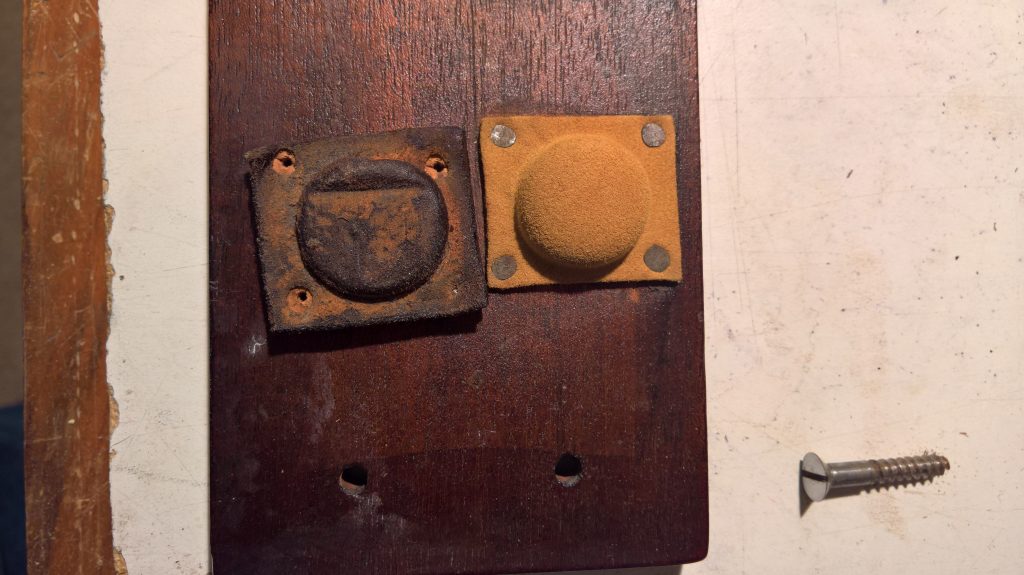 Old and new pitmans (pitmen? This part connects the sustain pedal trapwork through the keybed to the damper action inside the action cavity) The original badly tarnished brass pitman system often exhibits excess friction at the cloth bushing through the keybed – see the "white" cloth bushing at the lower left. The ends have left deep impressions in the heavy leather pads on the trap lever below and the damper tray above (not shown).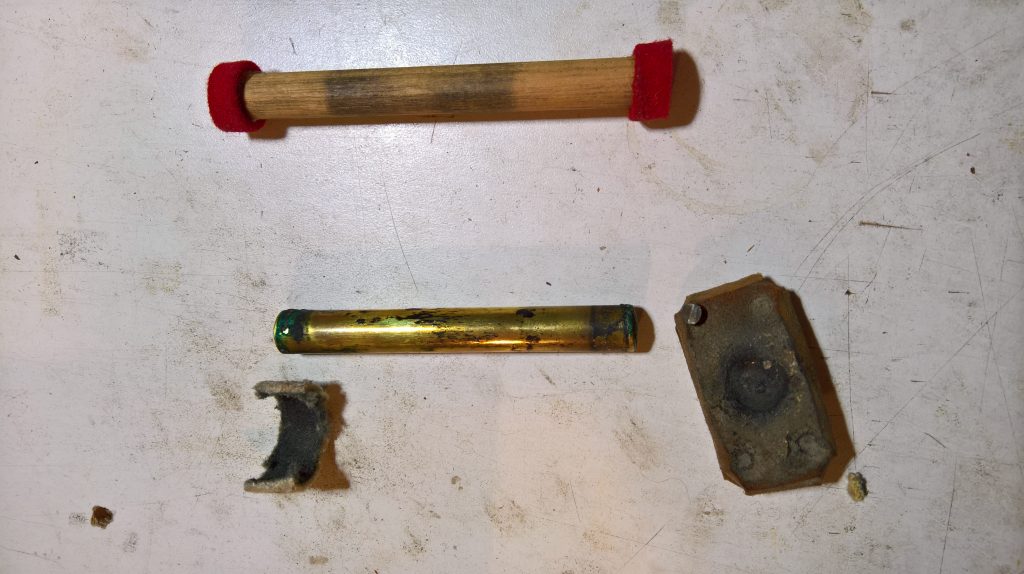 In the new Steinway system the cloth bushing through the keybed is eliminated and the ends of the pitman are captured in holes in the damper tray and sustain trap lever. Friction is reduced to zero, and with it any chance of a future pedal squeak developing here!